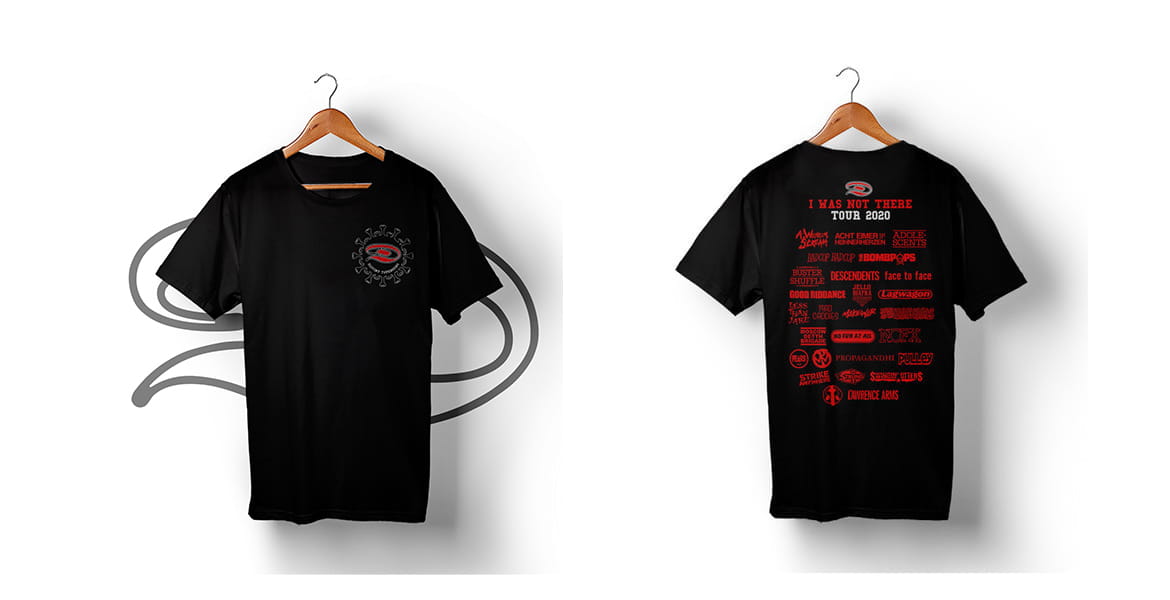 DESTINY TOURBOOKING
Destiny Soli-T-Shirt

Pre-Order
Optionen zu Destiny Soli-T-Shirt
---
Informationen
With the Destiny Relief T-Shirt you have it all:Apart from giving your wardrobe an upgrade with a shirt that will even make Vogue jealous, you will also be supporting a good cause.
Whilst we were working on rescheduling our tours, Doctors Without Borders worked on saving the lives of those who got affected most by Covid-19 and its causes. This is why we, Destiny Tourbooking and all of our bands, decided that we wanted to give something back and why 50% of all profits will go directly to Doctors Without Boarders.
Look good, do good - it really is as simple as that!
Starting today, you will have one week to pre-order your shirt. We will only print the amount and sizes of shirts needed, so the more shirts pre-ordered, the more profit will go to Doctors Without Boarders.
The shirts can be shipped worldwide.
If you would like to get more info on Doctors Without Boarders, please head over to their homepage:
EU: https://www.aerzte-ohne-grenzen.de
USA: https://www.doctorswithoutborders.org
A huge thank you to everyone pre-ordering already!